Track By Distance
Software for FMT Terminals




to Economize Air Time
Track By Distance
Track your Vessel by Distance
Track by Distance ™ or TBD, developed by FMS, is an Application for Orbcomm IDP and ST Terminal to economise the use of prepaid Airtime, Units, for the benefit of the customers.
In addition to Time-based Automatic Position Reports (APR), TBD Application enables the Terminals to sends the APR at set distance travelled, and that is really a true tracking of a vessel.
For Example, a Vessel is set on 2 APR per day, and 20-mile distance, the vessel will just send 2 APR/day while she is not moving, i.e. in port or at anchorage; and automatically starts APR every 20 miles while she is moving, i.e. making way for the voyage.
This feature not only helps to avoid unnecessary APR, but also saves the Airtime, Units, while the vessel is not moving. It ALERTS the CSO / Managers of the vessels against unauthorised movement of the vessel.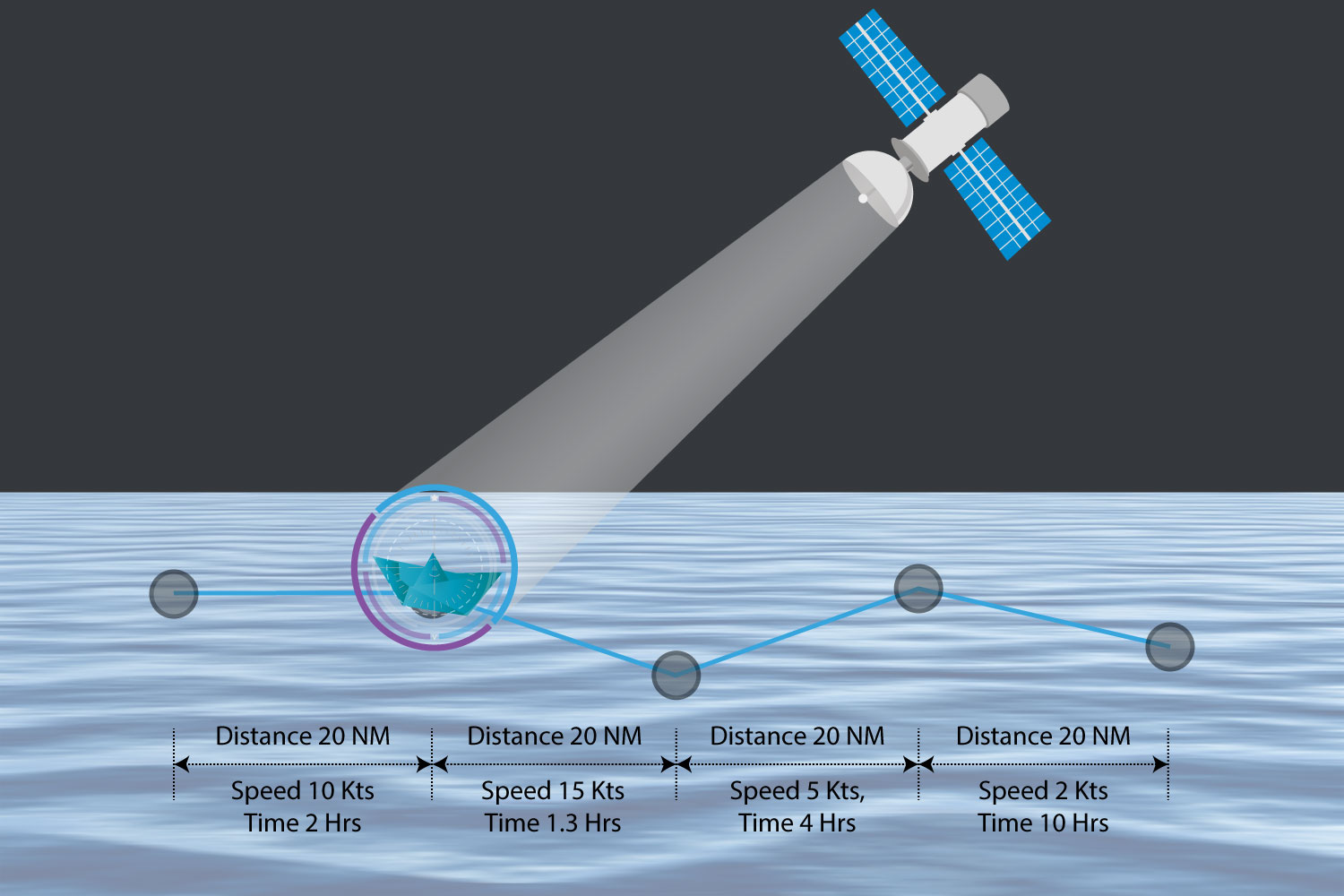 Key Benefits
Track by Distance Saves Airtime
Provides Real Spirit of Tracking, by transmitting the Automatic Position Report at equal distances travelled.
Saves Airtime and cost, by only transmitting the position reports when the vessel is moving, and not when the vessel is at anchor or in the port.
Saves unnecessary APR Reports in email.
Provides a quick notification against unauthorised movement of the vessel, e.g. in case of hijacking situations.
Provides a a quick notification against unauthorised stoppage due to security and piracy reasons.
250+ Customers
Active on Falcon Mega Track
40000+ Emails
Delivery by Falcon Mega Track
2 Years History
of Vessel Positions & Air Time
24/7 Support
You got any issues? Get in touch!