V-Mail
Feature Overview
V-Mail 2.x – Email client to Meet Vessel Email Needs
Data Compression Reduce Data Cost
Data compression more than 80%
Attachment filtering
Automatic attachment compression; both from vessel to office and office to vessel
Configurable email body text size
Configurable attachment size
Strong Spam Filter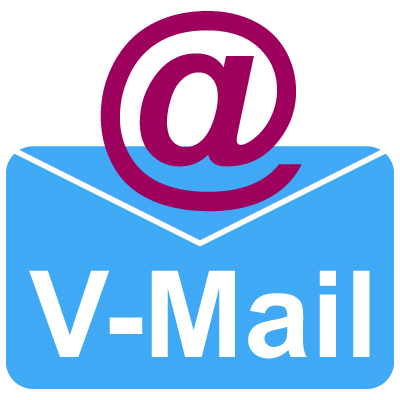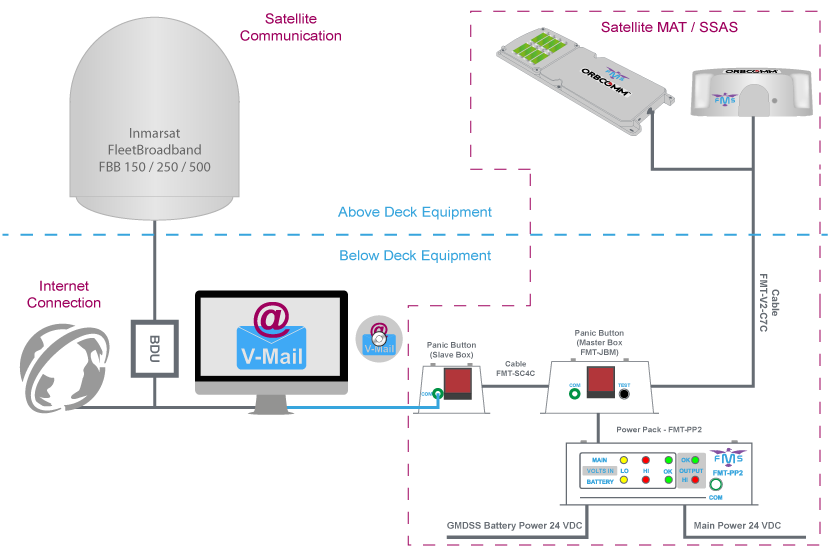 Key Features
How the vessel should use Satellite Airtime, the CONTROL is in your hand!
FMT Control Panel Controls the V-Mail running onboard
V-Mail with FMT Terminals
V-Mail Service Enable / Disable
Shore To Vessel Enable / Disable
SPAM Filtering
Character Max Limit to and from Vessel
V-Mail with Inmarsat FleetBroadBand, Iridium, Thuraya, Terminals & Internet Connections
SPAM Filtering
Up to 80% Email Compression on V-Mail Client and Server
Up to 80% Compression of file before making attachments to the email
Email Body Size Limit Setting
Attachment Size Limit Setting
Attachment Allow & Disallow Control
Shore to Ship Email Control
Authorized and Blocked Senders List
Option of Fetching email Headers only, to perform various actions e.g. Download, Delete, Hold on Server etc.
Very easy to install and User Friendly
Low Cost Satellite Email Solution
Two Connection:
Two Email addresses but one email client; Ability to use two email address simultaneously, one for Satellite MAT/SSAS Terminals (Email Messaging only, without file attachment) and one for FBB/Internet emails (with file attachment support);
Free License to use with FMT Terminals
FMT-SSAS-V1, FMT-SSAS-V2, FMT-MAT-V1, FMT-MAT-V2
Lowest License fee
For FleetBroadband & Internet emails
24/7 Connectivity through FMT IDP terminals without any stand-by cost of airtime
24/7 Connectivity, manual connection or on demand connection for FBB/Internet
Remote Communication Monitoring by Vessel Management
Auto CC and auto BCC to particular email address for communication control and backup purpose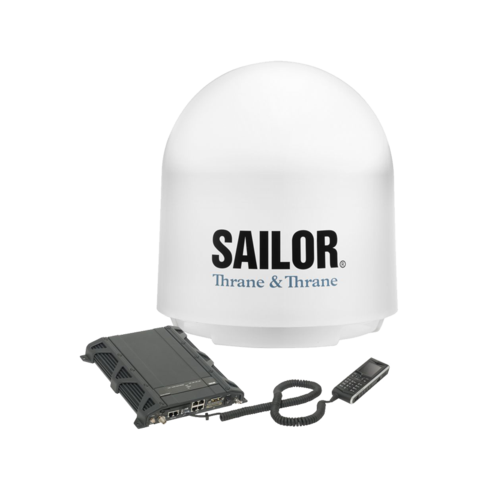 Compatibility
Inmarsat
FleetBroadBand 150, 250, 500
Iridium
Thuraya
VSAT
KVH TracPhone
SAILOR 600, 800, 900
More Vides
We have made detailed tutorials to install and use V-Mail.