Falcon Mega Solutions (FMS) was established on April 06, 2012; with the core business of Marine Asset Tracking and Ship Security Monitoring System.
FMS is a leading service provider and offers state-of-the-art Tracking, Monitoring, and Security Solutions to the Offshore, Marine, and Fishing Industry.
We develop Satellite-based Innovative and Reliable Solutions that enable our customers to monitor and manage their vessels worldwide seamlessly.
Orbcomm's Inmarsat satellite based Type Approve Hardware provides dependable communication for remote Management of Assets in the Transportation, Maritime, Oil & Gas, Heavy Equipment Sectors.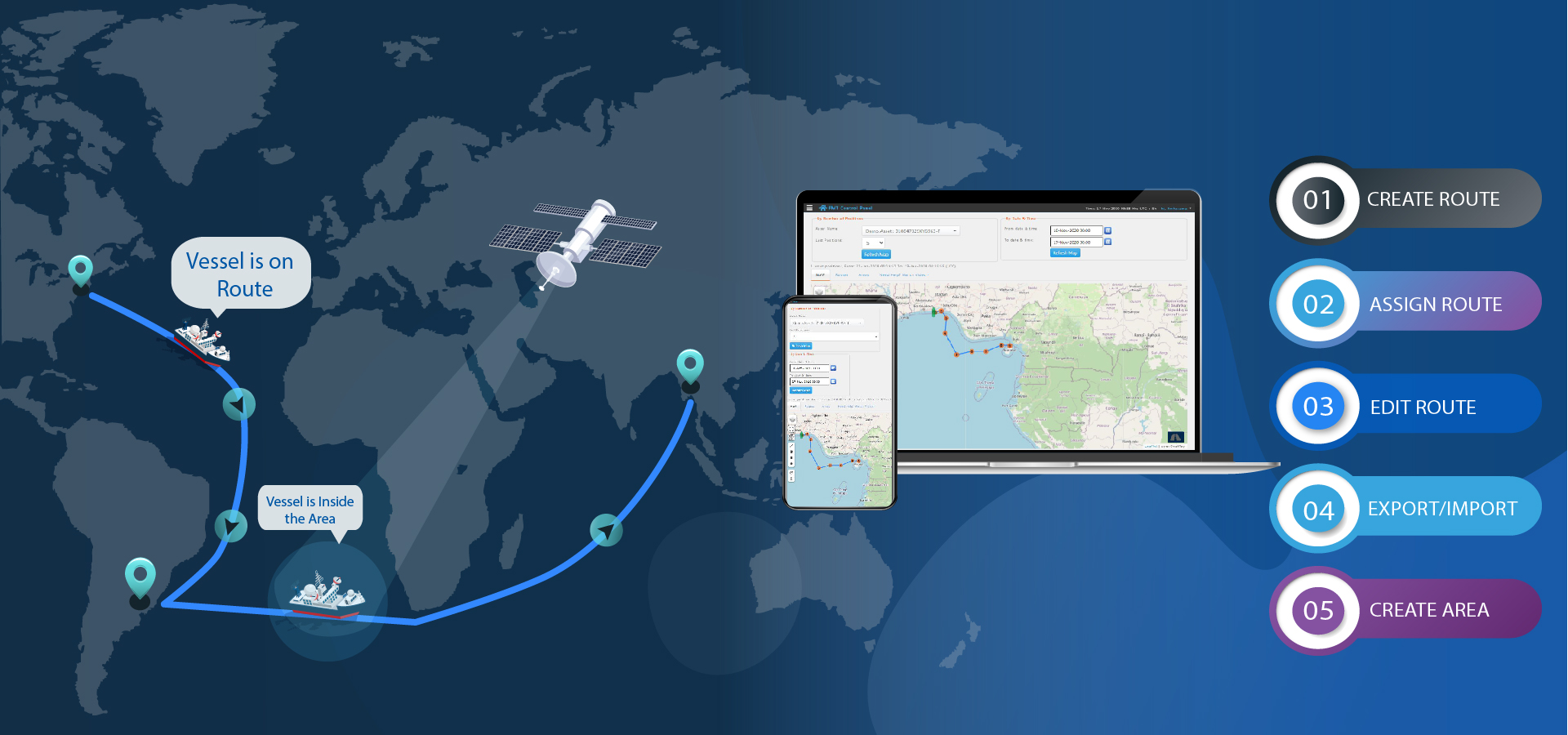 We understands that business value cannot be achieved through technology alone. It starts with people: experts working together to get to the heart of your individual business objectives and develop the most adapted solutions to fit these requirements.
We have a strong commitment for the continuous Research & Development and Improvement of our Solutions and Services. We aim to be the dominant Service Provider in the Maritime Security, Asset Monitoring, Tracking and Surveillance worldwide.
Our Mission –
"

Safe & Secure
Sea"
Our mission is to provide reliable and efficient technology to assist in making the Safe & Secure Sea for the vessels and their crew.
Technology plays a vital role to achieve the mission. Our Remote Fleet Monitoring, Marine Asset Tracking, and Ship Security Monitoring System are based on the Sophisticated and Reliable Satellite Technology to provide seamless Services beyond the limitations.
Customers, Active on Falcon Mega Track
Employees, Who cater to your every whim
Vessels got the experience!
24
/7
Support, You got any issues? Get in touch!