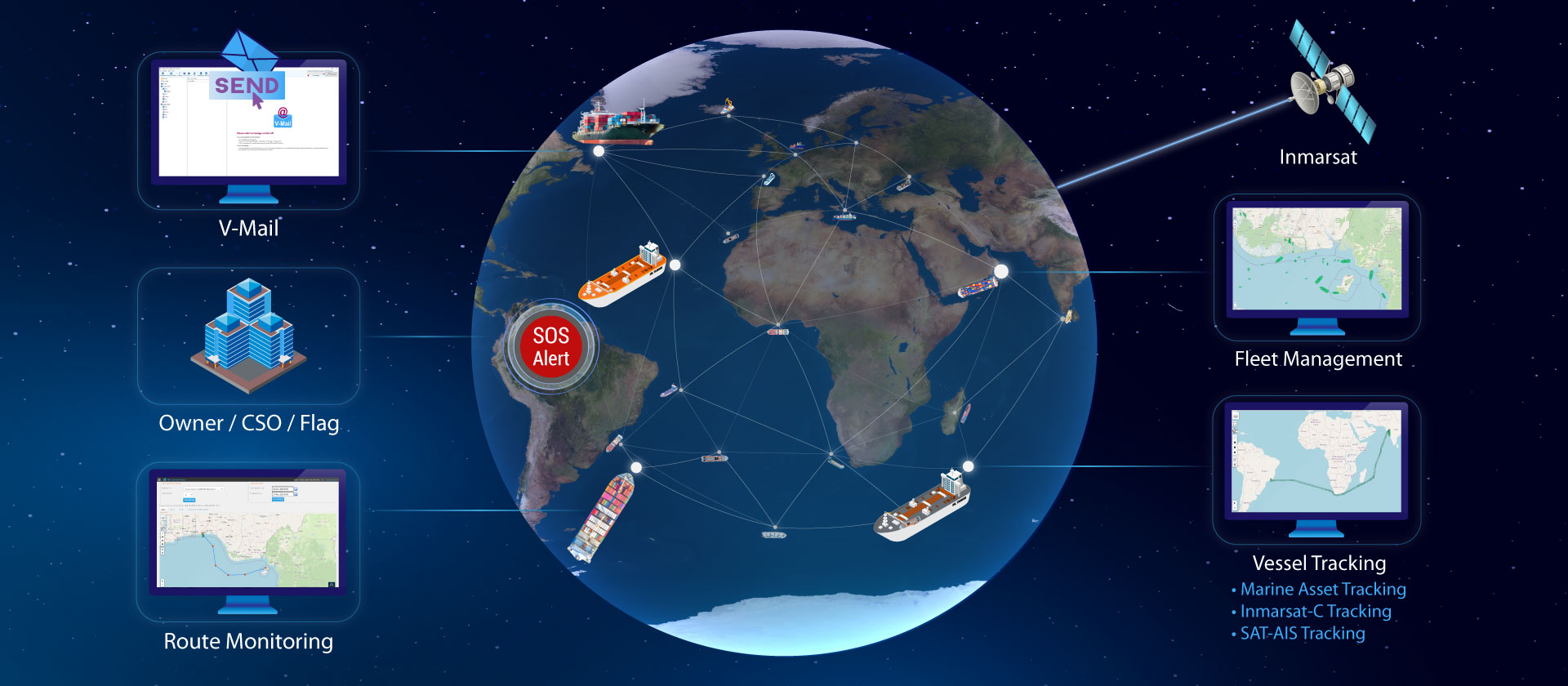 Inmarsat-C SSAS Integration
 Vessel tracking without installing new Hardware Third-Party Inmarsat-C SSAS, stand-alone or built-in Inmarsat-C Terminals can be integrated with Falcon Mega Track ™ with basic and necessary features. 
Marine Fleet Management
We provides Vessel tracking solutions for Fleet Management. Satellite based hardware with web-based Tracking Platform, FMT Control Panel, to improve vessel security, while cost-efficiently enforcing fishing or border regulations.
Ship Security Alert System
We offer Ship Security Alert System (SSAS) Hardware integrated with Falcon Mega Track, to help maximize security and operations onboard, with advance Orbcomm's Hardware and Inmarsat DataPro satellite Service.
We are leading company in Vessel Tracking & SSAS
We are a leading company in the Vessel Tracking & Ship Security Alert System (SSAS), and we offer a state-of-the-art Tracking, Monitoring, and Security Solutions to Offshore, Marine and Fishing Industry. We develop Satellite-based Innovative and Reliable Solutions that enable our customers to monitor and manage their vessels worldwide seamlessly.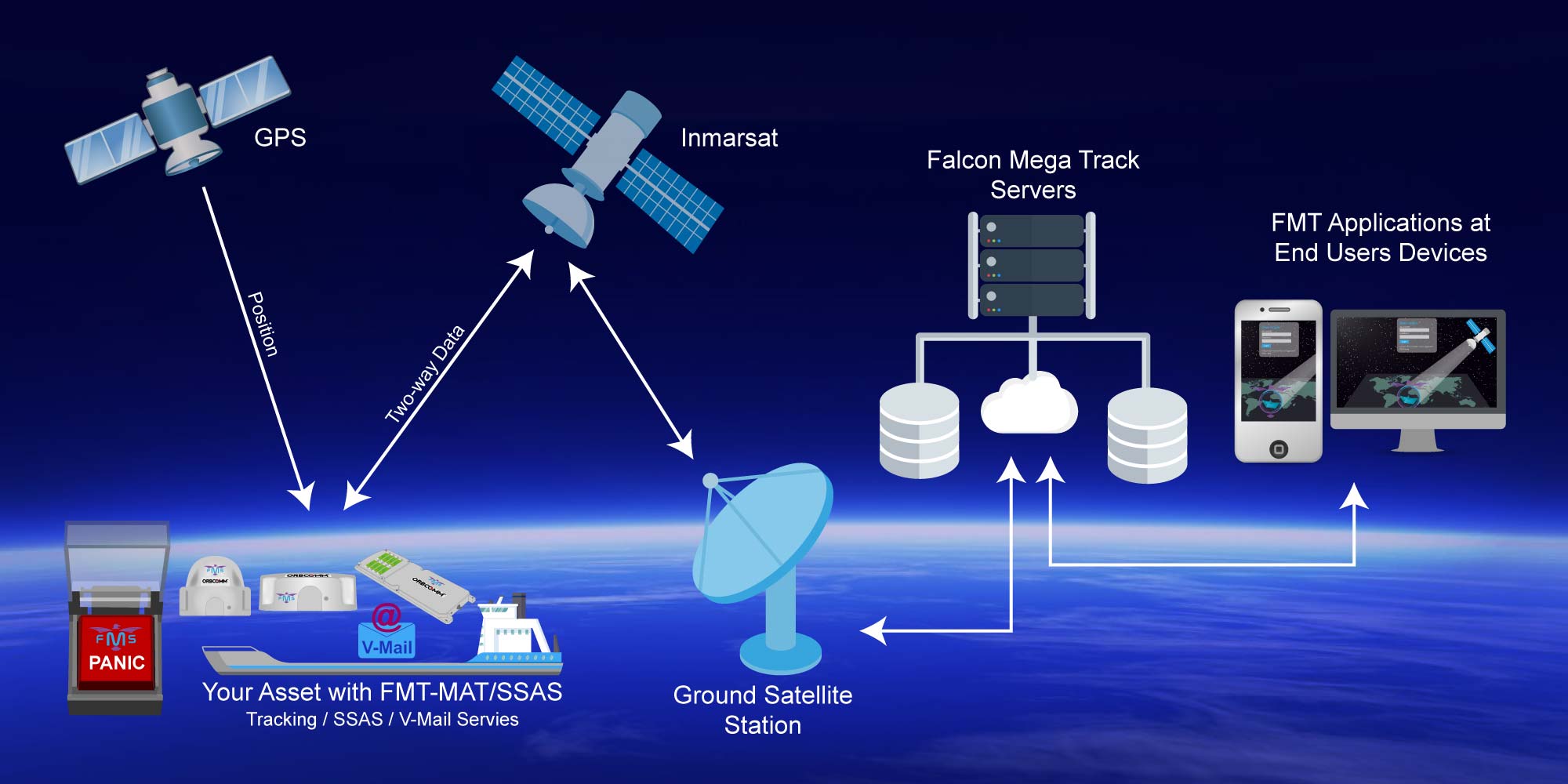 Falcon Mega Track ™ abbreviated FMT, is a user friendly and rich-featured web application, to provide full control over FMT Terminals installed onboard our esteemed customers.
Secure HTTP encryption and password-protected identification ensure that sensitive data remains safe.
Falcon Mega Track (FMT) also provides enhanced control of V-Mail Application, including Data compression, Attachment filtering, Automatic attachment compression, configurable email body text size, configurable attachment size and Spam Filter.
Built for Performance and Airtime Saving – More than 80% Data Compression
V-Mail Client is an email client that allows the vessels to send and receive short email messages through FMT-MAT-V1/2 and FMT-SSAS-V1/2 Terminals, and full functionality through Inmarsat FleetBroadband, Iridium, Thuraya or any other INTERNET connection available.
V-Mail supports either or both connectives simultaneously.