SSAS with minimum IMO requirements?
In this article, we are going to discuss, if SSAS with minimum IMO requirements is suitable to meet the challenges of today.
The security of the fleet vessels is becoming a big challenge for most of the companies, and new solutions are to be adopted to overcome the situation.
Falcon Mega Solutions is trying hard to develop the solutions, that can be really helpful to our customer to meet the security challenges.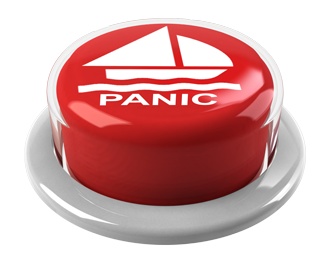 Minimum Functional Requirements of SSAS
IMO RESOLUTION MSC.136(76) states minimum operational requirements as;
SSAS should be capable of alerting the competent authority about the ship security has been compromised;
SSAS to generate a covert (secret) alert only, without making alarm onboard or near by ships;
SSAS should operate form Main and Reserved Source of Energy;
SSAS should be provided with at least two activation buttons, one should be on bridge, and can operate SSAS without breaking any seal or lid cover.
SSAS should operate on pressing the activation button, immediately without making any settings or adjustments to the transmitter; and the transmission should not have any indication onboard the ship.
SSAS alert should not be confused with GMDSS Distress Alert.
SSAS alert is addressed to shore station, and not to any ship station; and should contain ship identity and current position.
The ship security alert system, when activated, should continue the ship security alert until deactivated and/or reset.
The ship security alert system should be capable of being tested.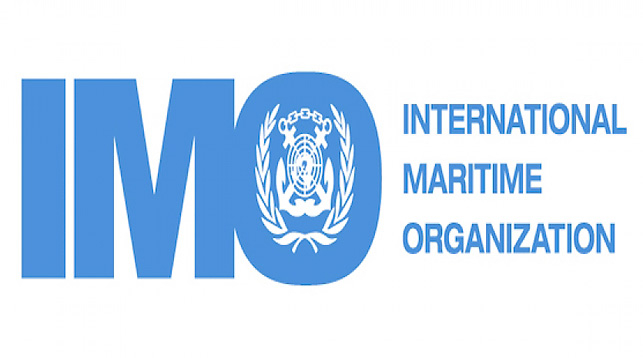 When all the SSAS available in the market fulfill the minimum requirements, then what is the difference?
Here are the differences
Position Report on Map
Not all the SSAS in Market provide ship's position on Map in SSAS Alert report. Even the famous brands of SSAS e.g. Furuno, JRC, Thrane (Cobham) do not have map in their default security alert reports; instead the reports are in plain text with GPS coordinates.
Although it is not a requirement of IMO regulations, but it makes huge difference if you have vessel position on map for quick understanding than a GPS coordinates in text.
Additional Information
Having More relevant information can help making right decisions quickly.
Ship Security Alert should have;
1. Ship Speed, Average Speed, Heading, Distance moved form previous position.
2. Proximities, distance and bearing, of nearest ports.
3. Weather information at ship's position
4. Sun Rise, sun set, day duration and night duration information is vital to make emergency decisions.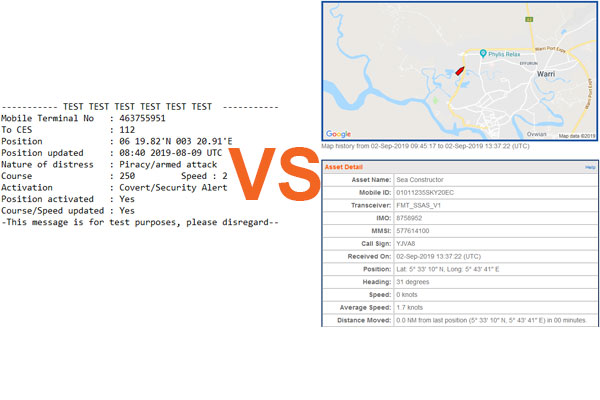 Is SSAS with email function really helpful?
Ship Security Plans of many companies encourage the ship's crew to hide in safe haven located on the ship to safeguard them selves from the pirates onboard the ship. Such safe havens are located in Engine room or in areas with NO communication system available to communicate with outside world, to convey the current situation onboard.
When a satellite communication device is provided in these safe havens, it play important roll to fight with the security situation.
An emailing solution is much preferable over voice communication solution because it is not possible to raise voice in such security situations. Communication in text form is clearly understood and tracked.
If SSAS supports email communication, it is preferred over other equipment being connected with ship's main and backup power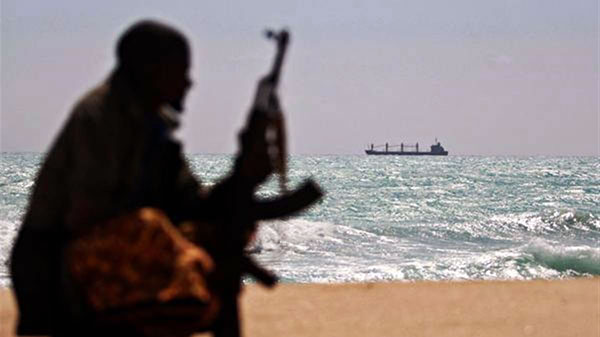 CSO to take steps before it is too late . . .
We recommend the following steps to be taken to enhance the security of your fleet vessels;
Right SSAS Equipment
SSAS equipment with maximum features must is preferred over the one that fulfills minimum functional requirements.
Right SSAS Installation
Bad installation compromises the availability of SSAS when it is highly needed. Proper installation as per SSAS Installation Manual is a must, to ensure the proper functioning of SSAS.
Right SSAS Settings
Notification email addresses and SMS phone numbers should be programmed properly, including the email of the flag of the vessel, and competent authorities, along with CSO contacts.
Communication in Safe Havens
It is a famous saying "Hope for the best and prepare for the worst".  Installing a communication system in the safe havens, ready for emergency use, is very helpful. A monthly test along with SSAS Test is recommended.
Routine Testing
SSAS must be tested as per company security plans. Testing the SSAS once in a month keep the CSO and SSO in practice of the procedures, as well as ensure the fitness of SSAS.
Safety and Security Agencies
Keeping the Contact Details of Safety and Security Agencies handy saves vital time in any security incident.
The IMB Piracy Reporting Centre (IMB PRC) offers a 24-hour and free service for ship-masters to report any piracy, armed robbery or stowaway incidents. All information received is immediately relayed to the local law enforcement agencies requesting assistance. Information is also immediately broadcast to all vessels in the Ocean region, providing vital intelligence and increasing awareness.
IMB Piracy Reporting Centre: https://icc-ccs.org/piracy-reporting-centre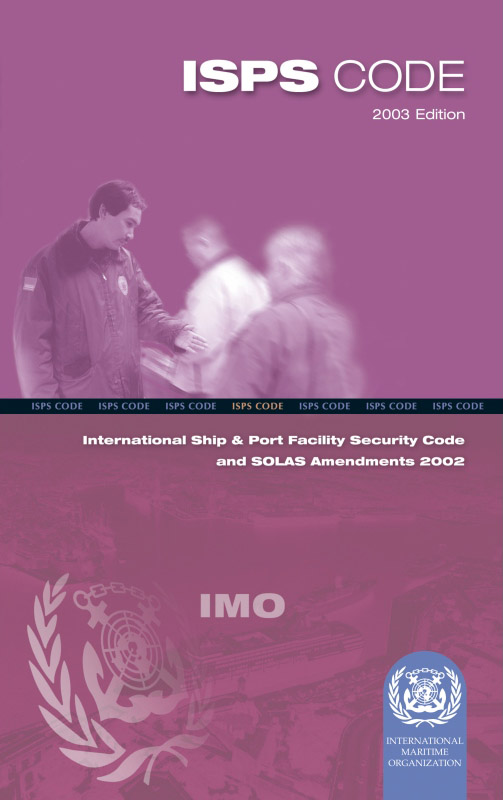 FMT-SSAS-V1 meets the requirements sales@falconmegasolutions.com
support@falconmegasolutions.com

Subscribe to Our Newsletter